I have a lot of friends who love artichokes. They eat them as a side dish, they eat them as a main dish or they even cook them as a soup or a side dish. For those who love them, the question is: What do you do with a canned artichoke? I have some recipes that can be cooked using those artichokes.
There are plenty of people out there who love foods like artichokes. They're tasty, rich in nutrients, and easy to prepare. Unfortunately, many people who love artichokes often don't understand why they taste so good. So, if you're someone who loves artichokes, this article is for you. Today I am going to share 3 Canned Artichoke Recipes that are delicious and easy to make.
Artichokes are a nice, simple vegetable to grow, but they're not exactly the largest of the veg family. Whether you want to eat them raw, sauteed with garlic and lemon juice, or roasted with olive oil and sea salt, artichokes are great for making your own dishes. There are many other dishes of artichokes that are great to eat, and many of those dishes are easy to make.
Lemon Artichoke Hearts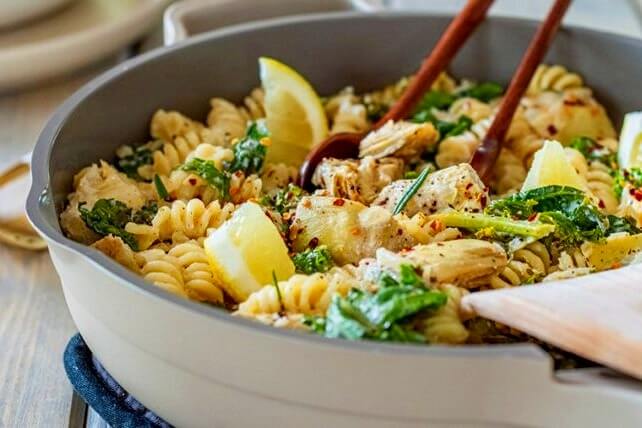 Artichokes are a great staple for any good Italian dish. One of the ways that artichokes are made popular is through the addition of lemon and olive oil. This combination is a perfect match for artichoke hearts and can be used as a delicious and delicious side dish for nearly any meal.
Ingredients
Frozen artichoke hearts, 2 bags (12 oz bags)
Olive oil, 2 tbsp (divided)
Lemon, 1 large (juiced)
Salt, 1 tsp
Garlic powder, 1 tsp
Chopped Italian parsley, 3 tbsp (optional)
Instructions
Step 1
Cast iron skillet should be heated over medium heat. One tablespoon of olive oil and the frozen artichoke hearts should be added. Cook for five to six minutes over medium heat.
Step 2
Remove the lid once the artichokes have defrosted, and add the remaining tablespoon of olive oil, lemon juice, salt, and garlic powder. Cook for 2-3 minutes.
Step 3
Stir in the chopped Italian parsley before serving. Enjoy!
Roasted Artichoke Hearts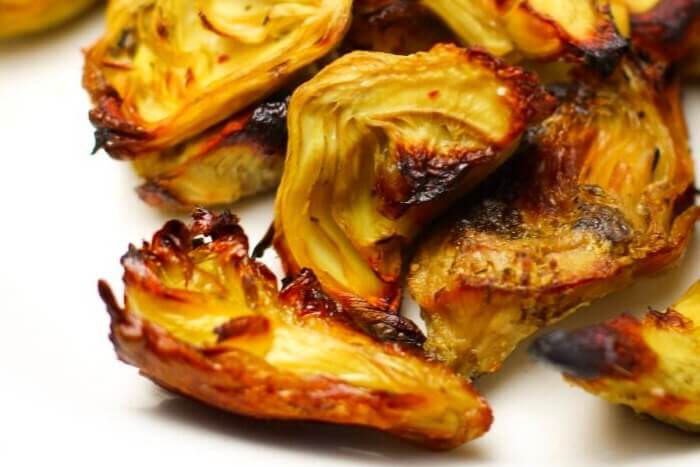 Artichokes are a fantastic seasonal dish, and they can be served in a number of different ways. Roasting them a bit gives you a delicious dish that is full of flavor. You can also simmer them with a cream sauce or in a simple marinara sauce. Artichokes would be an excellent choice for an elegant Thanksgiving feast, but you can also use them in a delicious Italian-inspired salad with tuna.
Ingredients
Can artichoke hearts, drained and patted dry, 1 (15 ounce)
Olive oil, 1 tablespoon
Sprigs thyme, 2 (leaves stripped)
Pepper and sea salt, to taste
Instructions
Step 1
The oven should be preheated to 400 degrees.
Step 2
Add olive oil, thyme, salt, and pepper to the artichoke hearts. Place cut side up on a baking sheet lined with parchment paper.
Step 3
You should bake the artichokes for about 30 minutes, turning them halfway through.
Step 4
You can serve it hot or at room temperature with an extra drizzle of olive oil and a squeeze of lemon.
Marinated Artichoke Hearts
Artichokes are an incredibly popular vegetable, but they are also very expensive. The health benefits of artichokes are undeniable, though, and many people are willing to pay for them, if they can get them fresh. There are many ways to make artichokes more affordable, though. One of these is to cover them in a marinade. This passive method of cooking will make them more affordable, but it will also make them taste better.
Ingredients
Garlic, 2 cloves (sliced)
Red pepper flakes, ¼ tsp.
Dry oregano leaves, ¼ tsp.
Whole peppercorns, 12
Baby artichoke hearts packed in water, drained, 1 (14 oz.) jar
Water, ½ cup
Apple cider vinegar, ½ cup
Olive oil (approximately ¼ cup)
Instructions
Step 1
Into a clean 16-24 ounce jar put the garlic, red pepper flakes, dry oregano leaves, and peppercorns.
Step 2
Add the artichoke hearts.
Step 3
Measure the water and cider vinegar into a small saucepot. Heat to a boil over high heat. Pour over the artichoke hearts until 3/4 covered in liquid. You may not need all of the liquid depending on the size of your jar.
Step 4
Pour olive oil over the artichoke hearts until they are fully covered.
Step 5
Put on the lid and shake well.
Step 6
Cool on the counter. Refrigerate for 24 hours before serving. They'll keep in the fridge for 1 week.
3 Canned Artichoke Recipes
Cuisine: American
Cuisine type: Appetizer
Servings: 8 Servings
Preparation time: 20 Minutes
Cooking time: 20 Minutes
Total time: 40 Minutes
Also Read: Zip Sauce Recipe